In the following example we are going to show you how to have your menu items stored in an external file (XML file) such that the changes you perform in this file are automatically reflected on your menu without need to alter your source code at all.
First of all let's illustrate how to create the data file that will hold your menu items information:
Display your Solution Explorer window
Right click the name of your website
Select ' Add New Item '
Add a ' Site Map '
A new file will be created with the contents depicted in figure 5.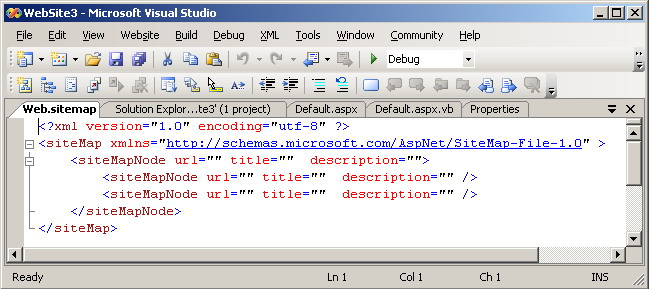 Figure 5: Creating XML file
As you can see from figure 5, this is a ready to use template for defining the information needed about your menu items. Let's change the contents of this file as depicted in figure 6 to represent a menu of some products . Please examin these changes in figure 6.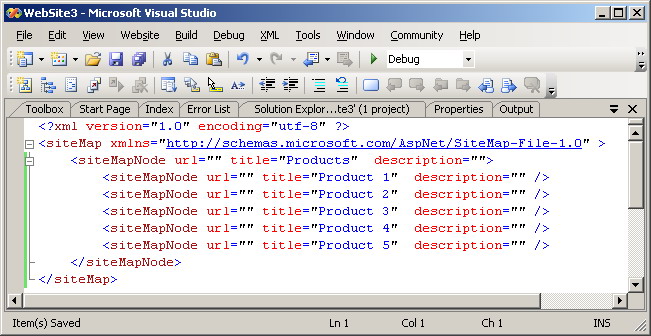 Figure 6: Menu item "Products" with sub menu items
Now we need to bind this XML file to our menu. To do so, get a Menu control from the toolbox and place it on your webpage then click it's ' Smart Tag ' to reveal the available actions. From the list of exposed actions select ' Chose Data Source / New data source ' then click the ' Site Map ' icon and press OK.
Now having our binding established we are ready to view the data from the XML file when displayed inside our menu. Run your web page and see the result in figure 7.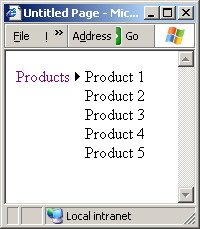 Figure 7: XML Menu sample
The really nice achievement here is that when the contents of the XML file (in figure 5 and 6) is changed again, then these changes will be automatically reflected in our webpage without any need to alter the source code or even to recompile it.