Create 2 HTML pages as shown in figure 1. When you display them they will display with their default formatting in your web browser as in figure 2.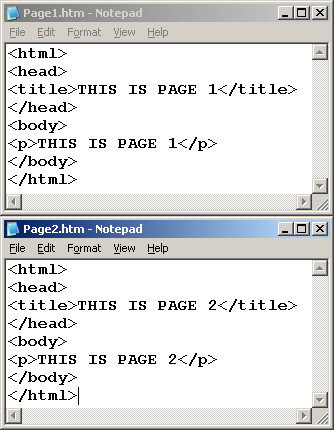 Figure 1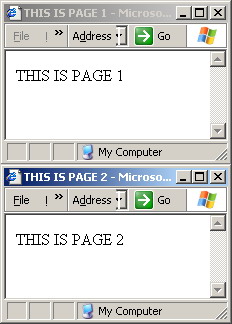 Figure 2
We need now to create a CSS file and to apply it's formatting instructions to our pages.
First of all, create a text file (this is our CSS file) and type the text in figure 3 inside it and save it as "Format.CSS".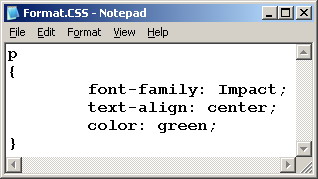 Figure 3
We now need to bind the formatting instructions stored in the "Format.CSS" file to our two pages. This can be easily achieved by adding a link tag to the head section or our HTML pages. See our two HTML pages after the changes in figure 4.


Figure 4
Save your files and now let's redisplay our HTML pages in a web browser after these changes. The new look of out HTML pages are depicted in figure 5.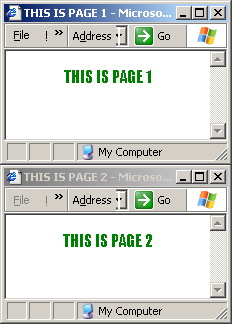 Figure 5
Nice, huh? Now let's put things together and formalize what we discovered in this example.